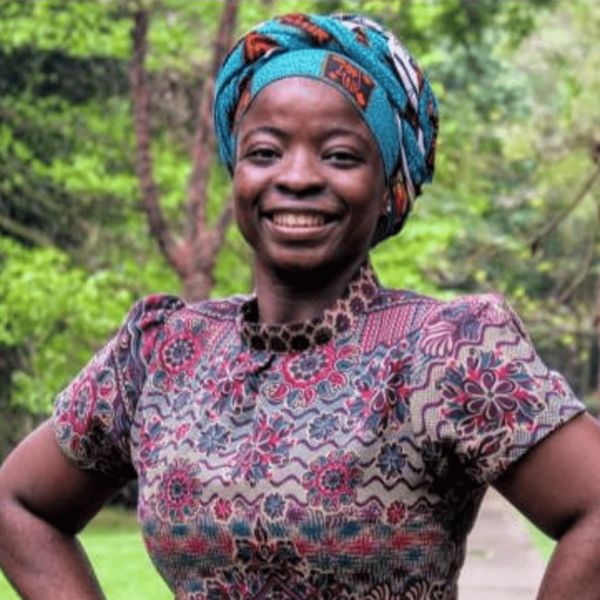 Director of Programs
UN Agora Award winner, Stephanie has over nine years of experience in research and development. She is an environmental and climate justice advocate.
Her works focuses on developing entrepreneurship support and programs that facilitate the representation and channeling of rural voices (women and youth) at national and international levels.
To bridge the intergenerational gap in natural resource management and build the capacities of young women for climate justice, Lamma added a youth component to her radio program Eco-voice developed manuals on climate and WASH (water, sanitation, and hygiene) education; and joined the Youth Advisory Board of the Youth against Slavery Movement.
She holds two master degrees: one in Natural Resource and Environmental Management and one in Christian Education. She is enrolled as a PhD student at the University of Buea in Natural Resource and Environmental Management  and in Gender and Development studies.
She is a Mandela Washington Fellow, and is working towards establishing an all-girl climate change education institution where she will work with regulatory bodies like the Cameroon National Assembly and the UN Environmental Programme to see responsible decisions on sustainable natural resource management in Cameroon and Africa.